Accueil Historical Museum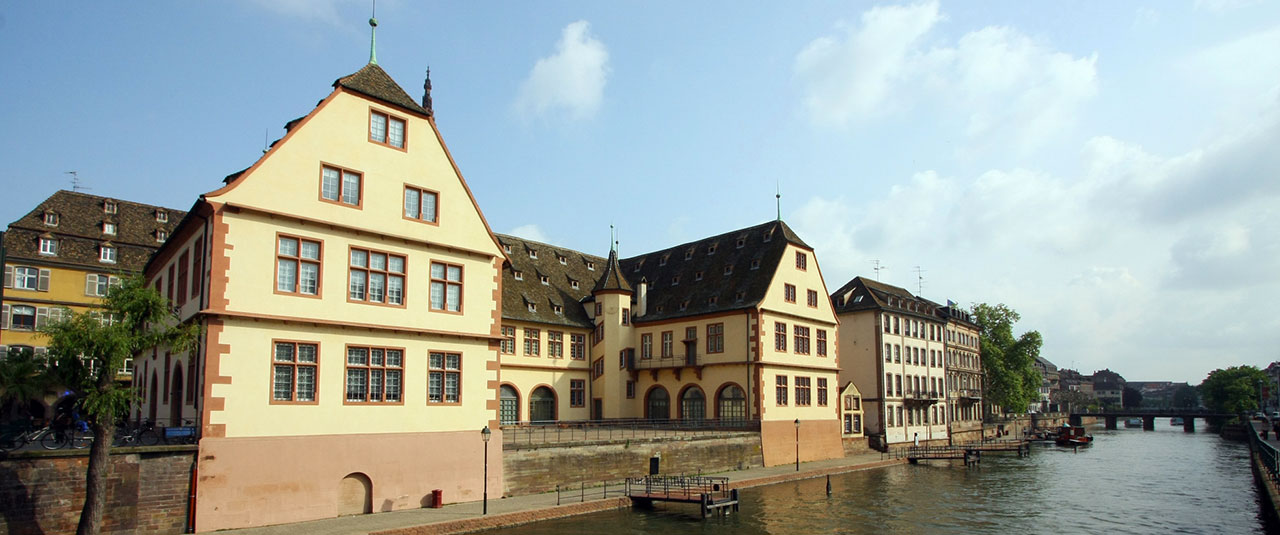 Welcome to the
Historical Museum
Welcome to the
Historical Museum
About the Historical Museum
The Historical Museum, a dense collection of Strasbourg history.
Displaying the history of the city from the middle ages to the creation of European institutions, the museum offers a historic and fun adventure. It questions the city past, inviting visitors to meditate and provides interaction with collection-specific objects. A place for emotions and discoveries.
A user-friendly and free audio-guide
The Historical Museum provides personal guided tours using headphones and is adapted to individual touring rhythms. It is available in French, German and English.
A narrator plays the role of a personal tour guide and her message is completed, interrupted or questioned by a historian who provides historical afterthoughts, updates and diversity or other interpretations of history. In other words, the historian offers food for thought.
For those wanting more information or who would like to have fun with these stories, a series of additional messages – sketches, anecdotes, etc. – is proposed. Interactive terminals are also located all throughout the tour providing themes and questions of old which are actually stunningly contemporary in some cases…
"Looking at the city in a new light and a new intelligence" as summed-up by Laurent Marquart, from GSM Design in Montreal, designer of the curatorial and museographical concept for the Museum.
A Museum of knowledge where the past is present
The history of the city of Strasbourg, related to regional, national and international movements, reveals the specificity of its position and the remarkable features which shaped it over the centuries.
One of the basis and purposes of this Museum is to place visitors in contact with this specificity, having them discover some of the facets of their roots if they are from Strasbourg, or have them discover some unique features of the city history if they are from elsewhere.
An extraordinary and fun museum visit
We stroll through a middle-age city, in a labyrinth of walls-ramparts whose angles contrast with the building architecture of the 16th century. Around each corner visitors will find surprises with different perspectives. The wall-integrated display windows look like alcoves, all colourfully-lit and containing precious objects.
Visitors never find themselves in a traditional room with right-angles! The presentation of the collection rooms was designed like stage sets. The colour and the light trigger emotions. They create specific visual environments and contexts relating to the historical evolution of the city.
Here visitors can play to learn and discover… Children first although very often adults are not far behind! It's all about touching, drawing, interacting in a tactile and sensory manner. What better than to try on a copy of a middle age helmet to spark the imagination and become aware of what war was like in by-gone times… Along the whole tour visitors can get a feel for the content presented thanks to a mediation, a communication and a presentation of the touch-designed collection.
Historical Museum
2 rue du Vieux Marché aux Poissons