Accueil Œuvre Notre-Dame Museum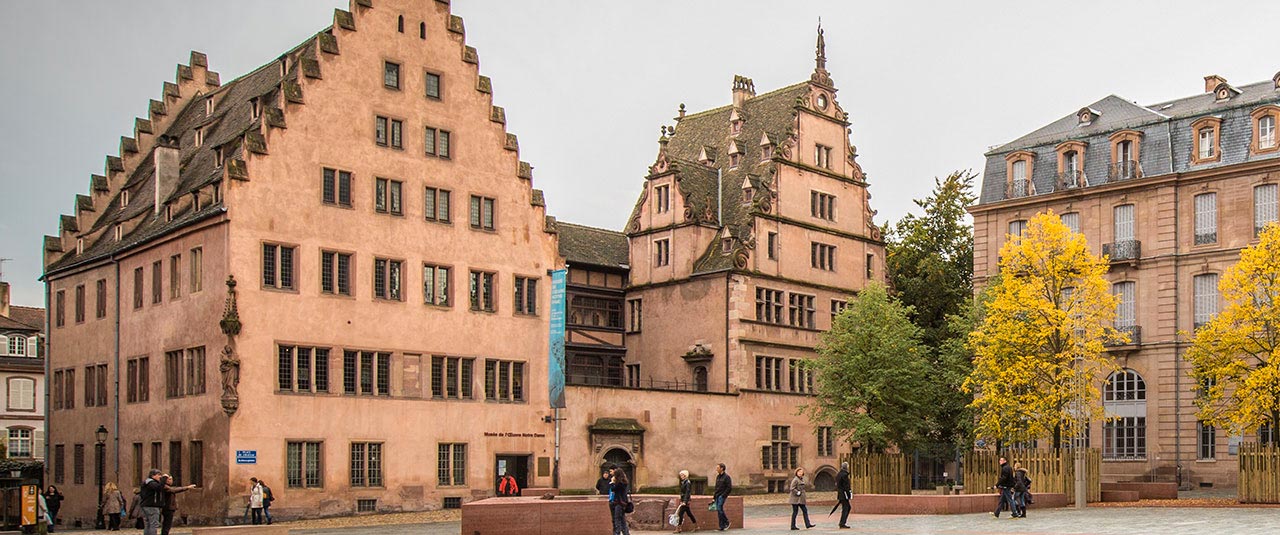 Welcome to the
Œuvre Notre-Dame Museum
Welcome to the
Œuvre Notre-Dame Museum
About the Œuvre Notre-Dame Museum
Situated at the foot of the Cathedral, the Œuvre Notre-Dame Museum offers a journey of discovery through seven centuries of art from Strasbourg and the Upper Rhine region.
The rich medieval and Renaissance collections bear witness to the prestigious past of the city, which, from the 13th to the 16th century, was one of the most important artistic centres of the Holy Roman Empire. Masterpieces of statuary from the Strasbourg Cathedral are displayed alongside the finest pieces of art of the Upper Rhine from the 15th and 16th centuries.
A museum with character
Providing an overview of all the art forms, the artworks are displayed in harmony with the museum's architectural setting. Since the 13th century, the Maison de l'Œuvre Notre-Dame has been home to the administrative offices for work on the Cathedral. Behind the venerable gables of the Maison, the fine interior décor, refreshing courtyards and charming small Gothic garden combine to give visitors an intimate sense of Strasbourg's history.
Discover the museum by strolling through the rooms and the collections: sculptures by the virtuoso artist Nikolaus Gerhaert von Leyden, paintings by Conrad Witz, Hans Baldung Grien or the master of the still life, Sébastien Stoskopff, stained-glass windows by Peter Hemmel von Andlau… The Œuvre Notre-Dame Museum offers you excellent examples of Alsatian art, from the Romanesque period to 1681.
Œuvre Notre-Dame Museum
3 place du Chateau