Accueil Museum Tomi Ungerer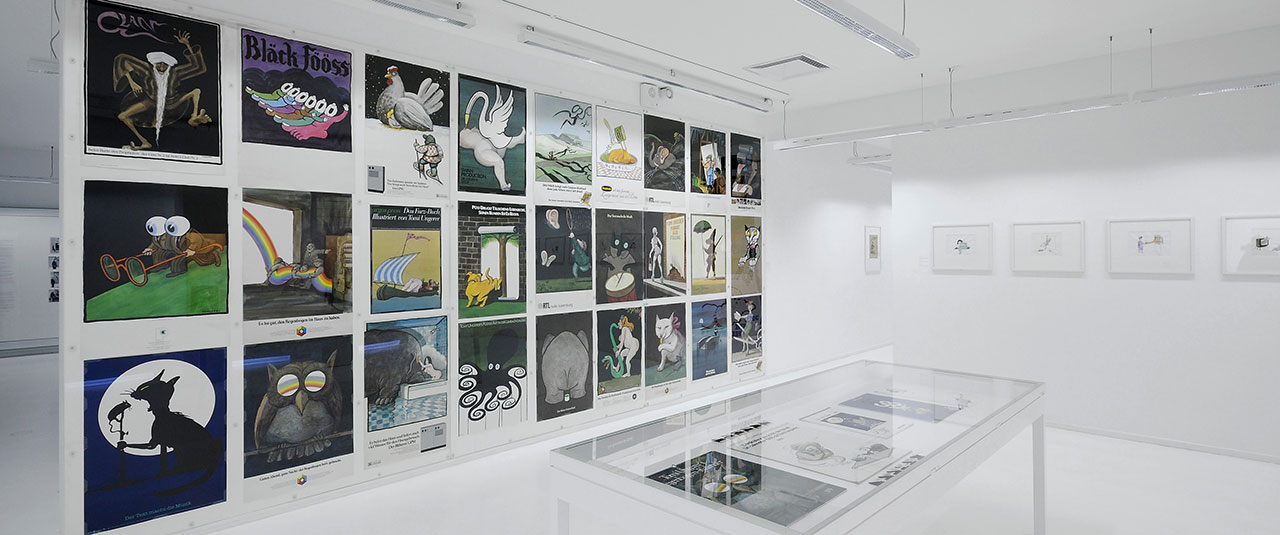 Welcome to the
Museum Tomi Ungerer

Welcome to the
Museum Tomi Ungerer

The Tomi Ungerer Museum-International Centre for Illustration opened its doors in 2007, within the walls of the Villa Greiner. Located at the heart of the city, the museum innovates with its permanent collection of graphic art.
A museum of illustration in Strasbourg
A museum for Tomi Ungerer and for illustration
This is the first museum in France to be exclusively dedicated to illustrations from the 20th century and today. This sector of graphic arts, long considered to be of minor importance, is a genuine tradition in Strasbourg that was the birthplace of Gustave Doré, and where a renowned illustration workshop was created in 1975 at the School of Decorative Arts. Artist Tomi Ungerer was also born in Strasbourg in 1931. This internationally renowned multi-form artist covered many sectors of graphic arts, such as illustrations for children's books, advertisements, satirical drawings… Not only has his book The Three Robbers become a classic for children, all of his works are unanimously recognised as such. His political posters, drawings of social satire, are considered to be iconic images around the world.
Tomi Ungerer donated a large part of his work to his home town in 1975. Today, the museum's collection includes 11,000 of the artist's drawings, as well as 6,500 toys from his personal collection. This unique collection has been enhanced by works from other French and foreign artists, including R. O. Blechman, André François, Maurice Henry, F. K. Waechter and William Steig.
The museum is part of the network of other European museums devoted to illustration, such as the Wilhelm Busch Museum in Hanover and the Cartoon Museum in Basel.
A museum on the move
The museum's three exhibition levels are devoted to illustration. The ground floor exhibits original drawings for Tomi Ungerer's best-known books for children, from the start of his career until today. An interactive table also provides a fun way of discovering them. The first floor presents the artist's advertising and satirical drawings, in the form of posters and original drawings. The exhibit on the garden level includes his satirical and erotic drawings, yet another facet of his work. The visitor's path through the museum is punctuated by items from the artist's collection of mechanical toys.
Given the nature of its collections of graphic art, the museum presents the works on a rotating basis, to ensure their better preservation. Three displays per year make it possible to discover the many graphic facets of Tomi Ungerer. The museum also strives to present the history of illustration from the 19th century to today, which is still little known amongst the public. Other illustrators are therefore presented during specific exhibitions, whether monographs or based on certain themes. As such, since 2007, several artists such as Saul Steinberg and Bosc and topics such as the evolution of the Franco-German couple in satirical drawings have been the subject of exhibitions.
Tomi Ungerer Museum-International Centre for Illustration
2 avenue de la Marseillaise - Villa Greiner