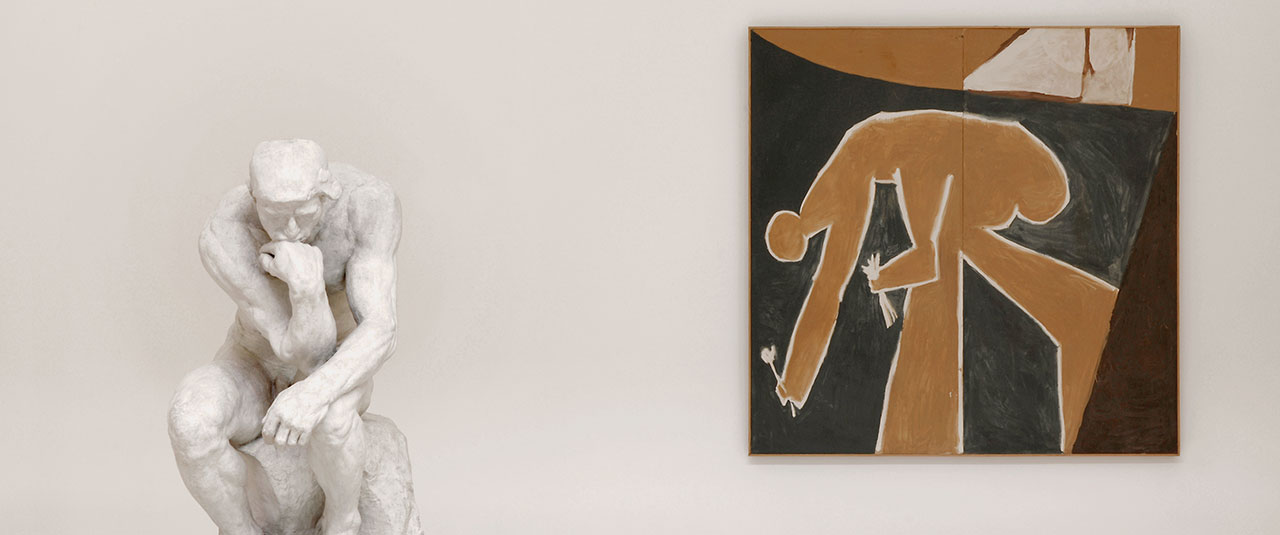 Welcome to the
Museum of Modern and Contemporary Art
Welcome to the
Museum of Modern and Contemporary Art
About the Museum of Modern and Contemporary Art
For almost 20 years, MAMCS has offered a diverse look at modern art and contemporary creation.
Designed by the AFA Architecture Workshops (Adrien Fainsilber et Associés), the MAMCS building is organised around a vast nave. This veritable "inner street" gives access to several spaces on the ground floor: the modern art tour, the room dedicated to the works of Gustave Doré, the Graphic Arts and Photographic collections, a large exhibition hall, an auditorium, a bookshop and the library. On the first floor, where there is also a restaurant, four large, successive rooms are dedicated to exhibiting the permanent contemporary art collections.
Almost 5,000 m² dedicated to exhibiting works.
The MAMCS keeps a close watch on young design and creation and reserves a special place in its annual exhibition programme, as in its acquisition policy, for new-generation visual artists. With its three or four exhibitions a year, it is identified as a dynamic actor among French and European institutions.
In the original sense of the term, a museum - temple of the muses - is a place of inspiration. In the manner of Arp, the collection's major artist who, when discussing the collective approach undertaken with Sophie Taeuber and Theo van Doesburg for the Aubette, declared: "We wanted […] to make the world a simpler place, transform it and make it more beautiful," the MAMCS aspires and strives to bring pleasure and inspiration to its visitors. An encounter with a work of art does not always occur without raising questions and that is also one of the artist's roles: to disturb us. Always seeking to keep abreast of current events in the search for, creation and outreach of "the work of art," the MAMCS is developing a diversified programme that invites viewers to renew their perception of the artists of our time, this time where "art is what makes life more interesting than art" (Robert Filliou).
Museum of Modern and Contemporary Art
1 place Hans Jean Arp